Lovina Villa for rent – Villa Kupu Kupu
A very cozy villa in a nice & quiet Lovina area. Guests will have time to relax, swim and let themself be pampered by our staff.
The villa offers 2 bedrooms and a private swimming pool – all walled-in and gated for your precious privacy.
Rent a motor bike or ask a driver and in a few minutes your are in Lovina, to find  bars, restaurants, supermarkets and plenty of souvenir shops.
Guest access
the guest will have access to all the rooms in the house , but please not enter the pump rooms if not necessary. Also the kitchen is open for you , so feel free to cook by yourself or together maybe with the staff. If you cook by yourself, please keep the kitchen clean , we living in the tropic here, and it is easy to invite some insect .
Guest interaction
On your stay, the staff is willing to help you will all kinds of things like : shopping, cooking, trips call driver etc etc. If you really have a problem, we are the most time on Bali to help you , in case we are not here we have a friend who will do it. The telephone numbers will be in the villa
Neighborhood overview
Villa is situated in a natural environment Quiet area, not too much traffic , and a lot off privacy but still near to Lovina , in 5 minutes you are in the center.it is about 2 km to the centrum from Lovina .
Getting around
best way to travel in Lovina , is by motorbike, you can rent them everywhere, also the staff can arrange it. We will ask a company from Lovina , to arrange a motorbike for you , our experience with them is ok . If you not feel comfortable with that, we have also a driver which we can call for you.  He is living closely so easy to ask him . Also a pick up in the airport is possible to arrange for you. Price for pick up at the airport  is about 750.000 rp . In the villa there is some documentation for tours . We also can send you a file by email with the high lights from North Bali .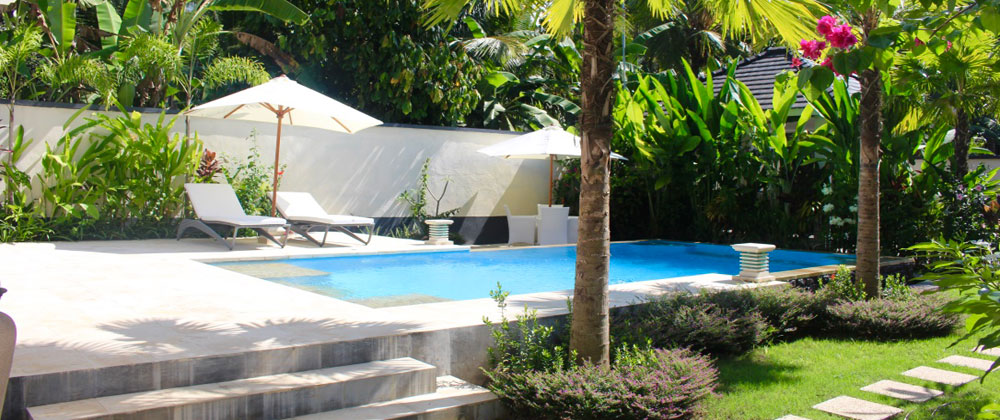 Villa Kupukupu Rental Rates & Terms
Low Season Rate: 75 € / p. night up to 4 persons. 
High Season Rate: 85 € / p. night up to 4 persons.
Maximum occupancy 4 persons!
Minimum stay 3 nights
Maximum rent term 28 nights
Long Term rental rate – more than 30 nights – to be negotiated
No smoking indoors
No Pets
Lovina Villa for frent Villa Kupkupu Location Map

Lovina Villa for rent – Please contact us for inquiries on Villa Kupukupu
Are you looking for a beautiful North Bali Villa to purchase?
Details
Guests:

4

Amenities:

Air conditioning/bedrooms, Car or Bike Rental available, Dining area, Flat-screen TV, Free Parking Onsite, Free WiFi, Pool Shades, Pool Terrace, Private pool, Sun Loungers, Terrace, Walled-in & Gated

View:

Garden view , Private Outdoor Pool

Size:

105m²

Bed Type:

2 Queen SIze Beds 200x160

Categories:

Lovina Town Villa
Prices start at: €225 for 3 nights
Availability
Thank you for your Inquiry!