Lovina Apartment Rental – Studio Lumbung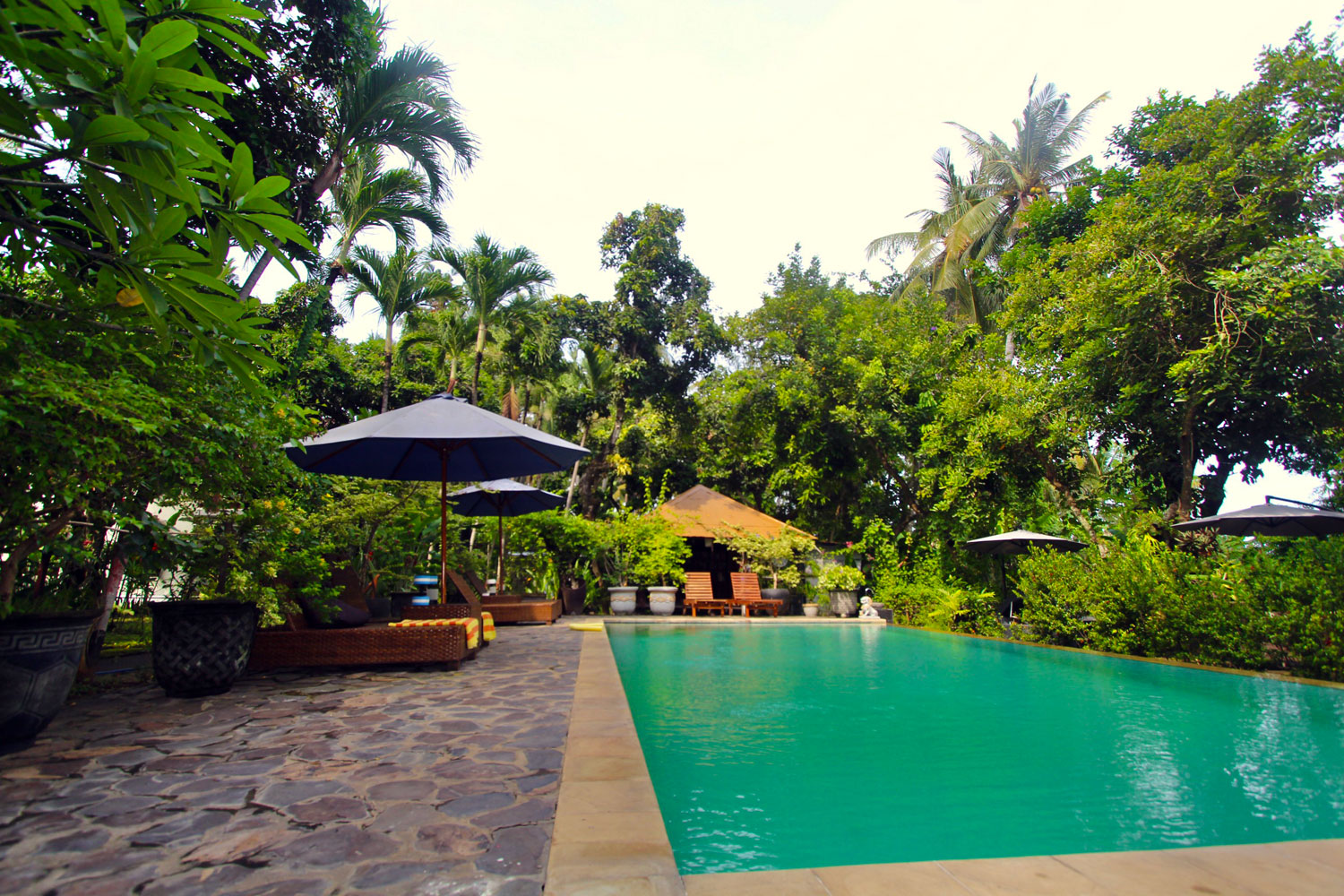 "Studio Lumbung" is located approx. 600 meter from the center of Lovina / North Bali in a beautiful 50 are large garden property accessible directly from Lovina's main road through a 200 meter natural track through rice filed accessible with car or motor bike.
Studio Lumbung is a quiet place, surrounded by lots off green and trees providing shade all day long.
Studio Lumbung is in walking distance (approx. 500 meter) of Lovina's famous black sandy beach, mini markets, bars, restaurants and to the big supermarket (Pepito).
Lovina is the perfect place to start explore North Bali, maybe together with our manager if you wish. He can provide a car for exploration or sightseeing tours and also a boat for a early morning dolphin watching tour in the ocean.
Lovina Apartment Rental – The 1 bedroom Studio Lumbung is also a preferred place for long term stay guests. The entire property consists of separate 3 houses – each house has 4 studios/apartments on 2 levels – 2 studio's on the ground floor and 2 Studio's on the upper floor.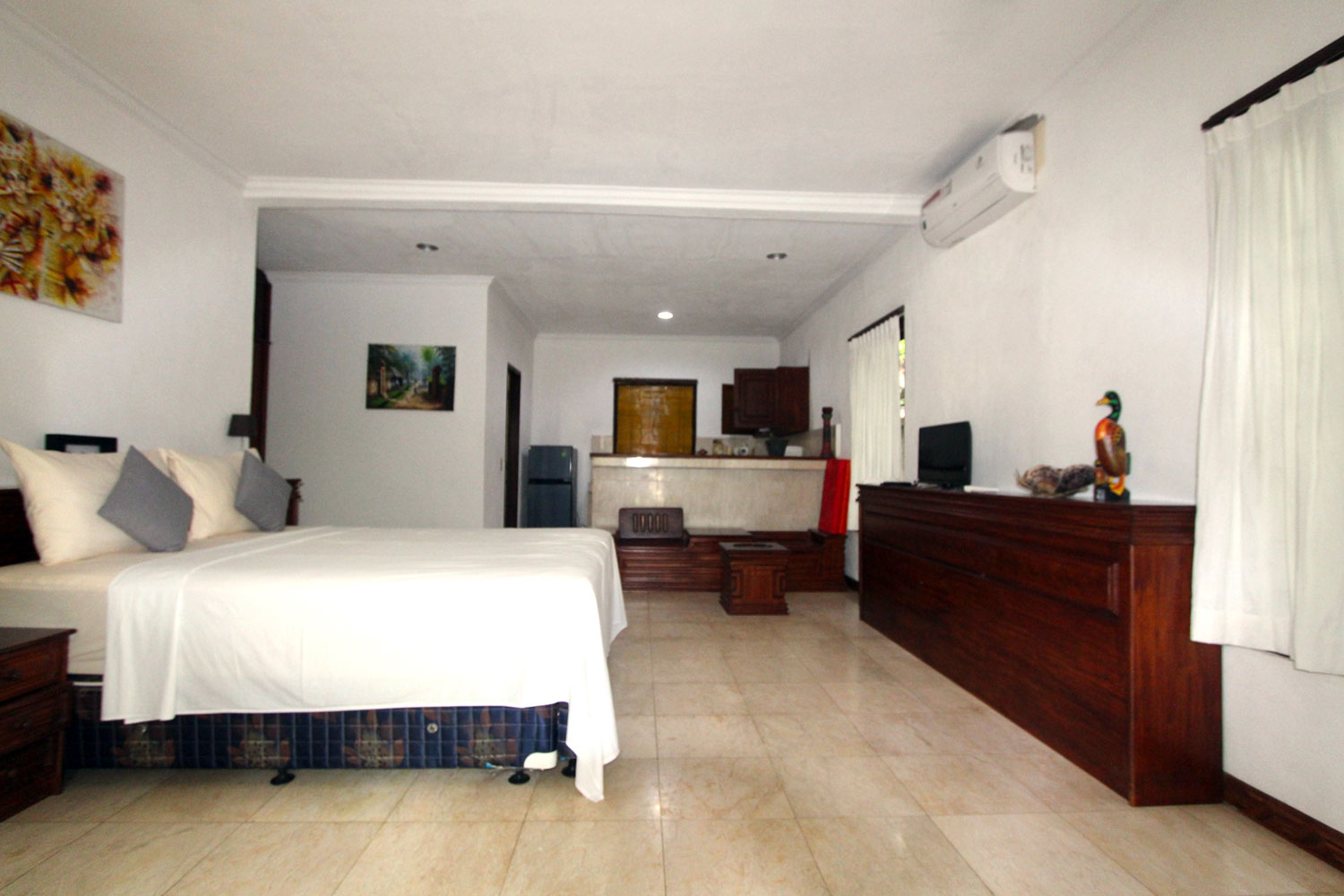 Each studio has it's own kitchen , bathroom with hot and cold water, air condition unit, refrigerator and a 2 burner gas stove.
The Studio's living size is approx. 40 m², excluding terrace or balcony with additional approx. 12 m². Free Wifi around the entire property (Indihome) is provided.
6 apartments are located on the second floor and 6 on the ground floor in all 3 Studio buildings.
The entire studio estate has one sharing swimming pool ( 10 x 6meter ) for it's studio guests with a sundeck and sun loungers. The big parking space for bikes and cars is partly covered.
Studio Lumbung Rental Rate & Terms
All Seasons Rate: 23 € / p. night up to max. 2 persons
No smoking indoors
Shared Pool

Lovina Apartment Rental Studio Lumbung Location Map

Lovina Apartment Rental – Please contact us for inquiries on Studio Lumbung
[contact-form-7 id="904″ title="Studio Apartment Lumbung"]
Are you looking for a beautiful North Bali Villa to purchase?
Details
Guests:

2

Amenities:

Air conditioning/bedrooms, Balcony, Car or Bike Rental available, Close to beach, Free Parking Onsite, Free WiFi, Pool Terrace, Shared Pool, Terrace, Walled-in & Gated

View:

Tropical Graden View

Size:

52m²

Bed Type:

1 x Queen Size, 160x200

Categories:

Lovina Apartment
Prices start at: €23 per night
Availability
Thank you for your Inquiry!