Lovina Villa Rental My Flowers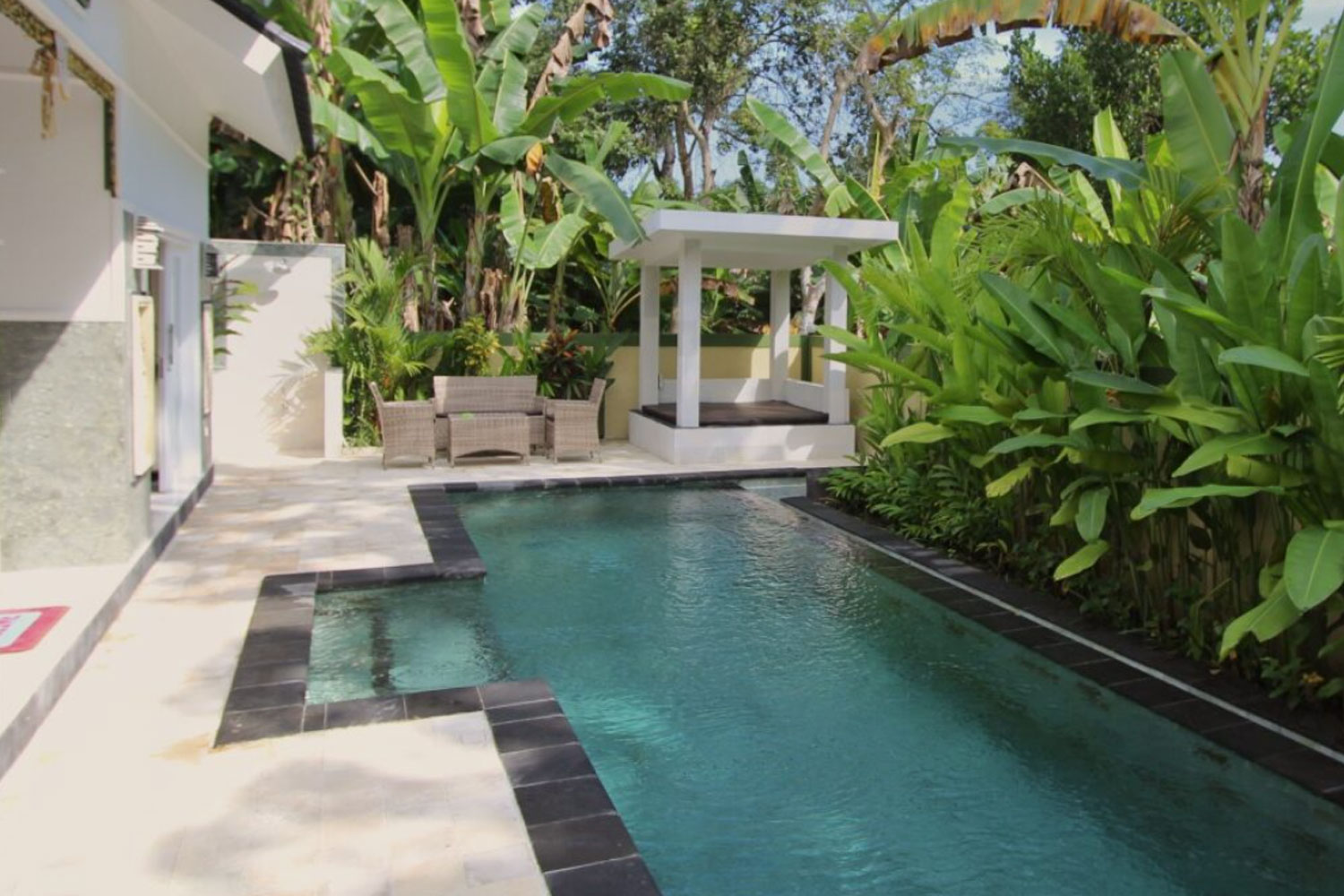 This Cozy complex is located outside the centrum from Lovina ( about 2 km ) . It was built in 2022. This complex is divided in 2 parts , but can also be used together for max. 8 people
On the back side you will find a small villa with 2 bedrooms with each their own bathroom. Air-condition in the bedroom and the bathroom has a shower with hot and cold water. In the middle, between the 2 bedrooms,  there is a kitchen with a dinner table on the terrace . Kitchen is equipped with a refrigerator , water dispenser , hob. etc etc .
Outside you will find the swimming pool ( 2,5 x 7 mtr ) with some sun-beds and a parasol on the pool deck . In the gazebo ( 2 x 2 mtr) or in the lounge sofa you can settle yourself , and enjoying the relaxing life on Bali . This part is for daily rent , price is 1.000.000  IDR ( max 4 person ) . Breakfast is in the price included . Also possible to rent this in combination with the other part . Then it is available for max 8 pers .
On the first part there are 2 separate guest rooms, each with their own bedroom / bathroom . Also this part is for daily rent . Bedroom has air-condition, and bathrooms hot and cold water. This part is separate from the "villa part" so here you have not access to the pool . So you renting it without pool .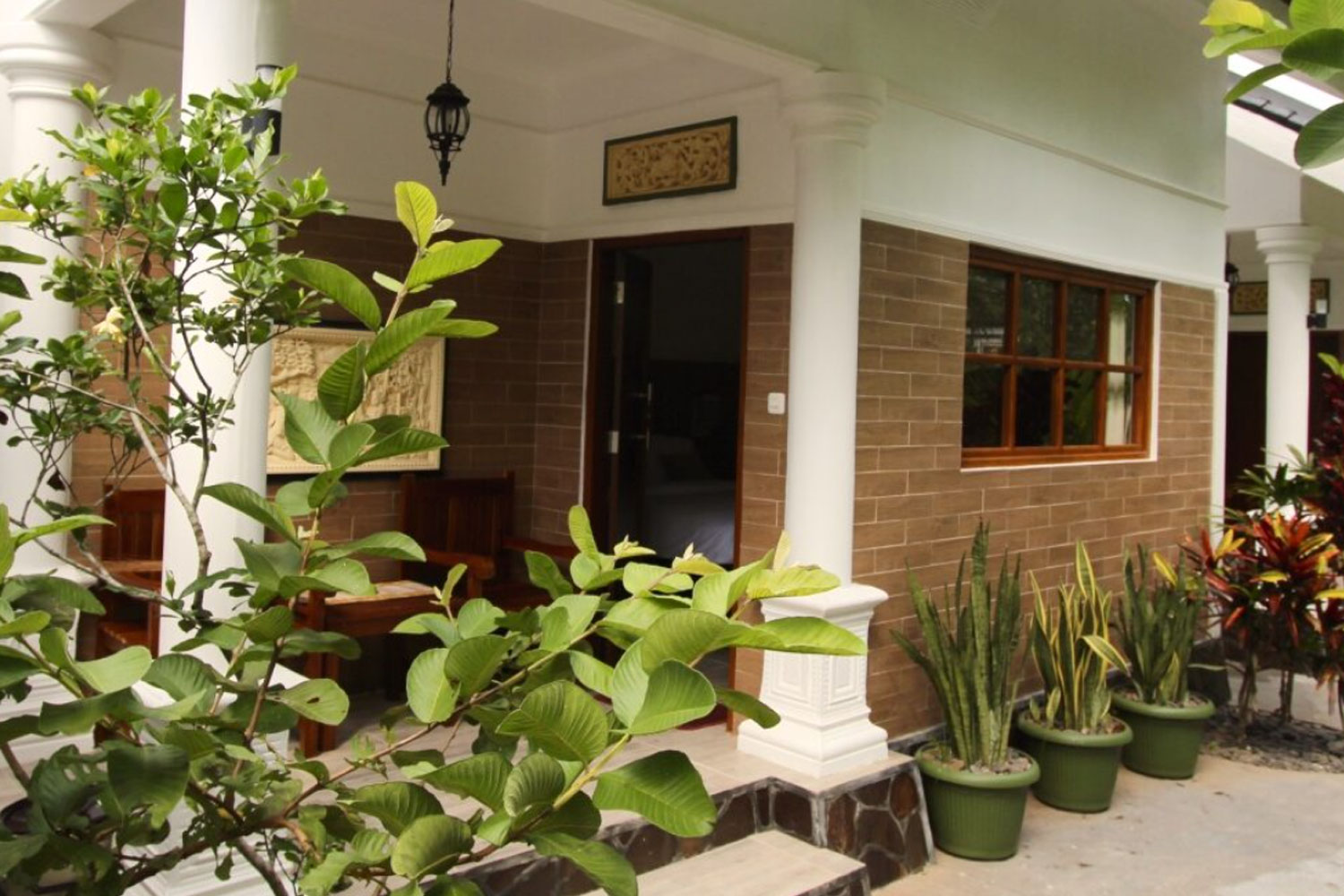 But in combination with the villa ( max 8 person ) , then of course possible to use the pool . Price for this guest rooms is Rp 350.000 per night , also included breakfast ( max 2 pers per room )
On the street side, there is a parking area , a small carport for motorbikes , a kitchen ( what is used to make your breakfast) , Free Wifi and Satellite TV available .
Nice place to explore Lovina area and North Bali , also possible to rent for long term , ask for a special rate . See you soon in Lovina , Bali.
Villa My Flowers Rental Rate & Terms:
All Season Rate: €  65,- inclusive breakfast/ p. night/person. ( IDR 1.000.000 )
Maximum occupancy up to 4 persons!  ( for the villa )
Guest rooms : 350.000 rp per night (  € 25,- )
No Pets
No smoking indoors
Lovina Villa Rental My Flowers Location Map

Lovina Villa Rental – Please contact us for inquiries on Villa My Flowers
Are you looking for a beautiful North Bali Villa to purchase?
Details
Prices start at: €25 per night
Availability
Thank you for your Inquiry!